Quality Car Sales
Check out our newest arrivals!
Check out some of our "best value" vehicles!
Vehicles readily available for our auto agent to purchase specifically for you!
Quality Car Sales
Thanks for visiting Quality Car Sales! We proudly serve Kitchener, Waterloo, Cambridge and the surrounding area. With over 200 used vehicles to choose from, we are Kitchener Waterloo's largest selection for your next used car, used truck, used SUV or used van purchase! We carry most makes and models ranging from 2010's to 2017's, with the best price range to suit your needs.
We understand that as a customer today, you have a large selection of used car dealers to purchase from. Our family business understands this, and works very hard to earn and maintain your business. With over 37 years of experience, Quality Car Sales will make sure you get a fair price on a quality vehicle as quickly as possible. If we don't have the exact vehicle you are looking for, one of our Auto Agents will try to find one for you.
We can also offer our customers extremely competitive Auto Financing options. We have over 15 different lender options, and make your auto loan process both quick and worry free. Get pre-approved today!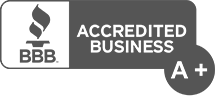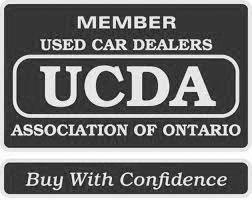 Why Choose Quality?
We think people investing in a newer vehicle deserve MORE. More customer service, More vehicle selection and More competitive prices. Come in and let us show you what we can do for you!
No haggle, all-in vehicle windshield pricing
Magnifying glass Icon
Open and Honest
We tell you what you want to know! A+ BBB rating, Carproof Verified Dealership
All makes and models, and a wide variety of year ranges, we are sure to have something just for you
Let us get you pre-approved today at the best rates available
Checkmark Icon
Extras Included
All certified vehicles include the safety, etest, oil change service and professional clean-up
Umbrella Icon
You're Covered
Extended warranty, gap, life & disability insurance all available to protect you and your investment
Reviews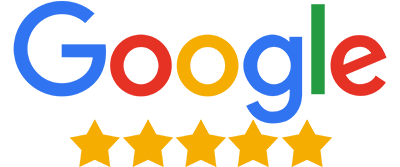 "In January of this year my husband and I came to the realization that our current vehicle just wasn't big enough for our family; even though both of us really loved the car! We approached our favourite sales rep, Dillon, and tasked him with finding us something that would suit our family. Dillon not only met, but exceeded our expectations with our new vehicle and has always taken excellent care of us. This was the third vehicle that we purchased from Quality and I can say without a doubt that when the time comes, our next vehicle will come off the same lot!"

- Charlene Legue

"Brian and his staff were great! They took the time to look for the right car for me. They allowed me to test drive some options and I did not feel any pressure by them at all. They were very accommodating and the used car I purchased was in great condition, had a clean record, low kilometers, and was decently priced. Overall, a good experience and I would recommend checking them out if you are looking for a good quality used car."

- Melina Panara

"They were very good to deal with. VERY good price on the car (I did my research). When there was a problem, with the FOB I chose to take care of it on my own, my only regret was not contacting them first. Not only did they address the issue - they made on honest effort to see that not only was the issue fixed, but that I was happy with the result. They were VERY fair. They made an honest effort to make it right, even after the fact, and more importantly not because they had to. I would not hesitate to purchase another vehicle from them. They were understanding and actually care that I was happy. Great to deal with - easy to communicate with and friendly and straight forward with me from start to finish."

- Marc Russell

"I cannot say enough about the wonderful experience I have had dealing with Quality Car Sales. Dillon was very helpful and informative and I am pleased with all he has done for me. He was quick to respond to all of my emails and was very friendly and respectful. When I picked up my vehicle, it was spotless and smelled brand new inside, they did a great job! I really couldn't have asked for a smoother transaction, I would definitely recommend this company! I should also mention that the prices were far more competitive here than most places. Check it out, you won't be disappointed."

- Kim Kraemer
Google + Reviews
Facebook Reviews